About TSL - Timekeeping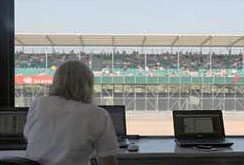 What is the role of a Timekeeper?
"To record the passage of a competitor in terms of time, using an appropriately certified timing device..."
In addition to often offering the best view in the house, the timekeeper's role is essential to authenticating a competitor's time and position in order to establish the event results. Whether you're at a local club sprint, an Bennetts British Superbike round or F1 Grand Prix, you will always find a timekeeper.
Every timekeeper will be officially licensed; proving just how essential their role is. The relevant governing bodies: Motor Sports Association for cars and Auto-Cycle Union for motorbikes; appoint all grades of timekeeper.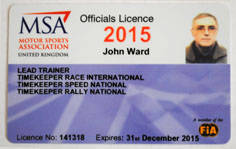 Who becomes a Timekeeper?
Anyone can become a timekeeper! At TSL we have over 70 accredited timekeepers, both full and part time, to be called upon for any race weekend.
Our timekeepers come from all backgrounds and professional walks of life. Many have a long-standing interest in motorsport, for example, as spectators or marshals. Others enjoy the technical challenge of working with cutting edge technology to deliver results accurate to one-thousandth of a second.
Both challenging and exciting, the timekeeper's role occupies an integral place at the heart of motorsport!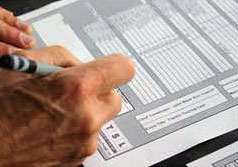 What to do next...
The next step is to Contact Us! We will help guide you through the process.
In summary, timekeepers can begin training from the age of 16 and are eligible to qualify as fully licensed timekeepers once they turn 18. All training is conducted via structured programmes to help timekeepers through the different grades and/or disciplines.
To acquire a Trainee Timekeeper licence you simply need to apply to the relevant governing body and you will then be sent a Trainee Licence and introductory pack.
We will then work with you to make sure you attend the correct events to gain experience and get the most out of timekeeping.