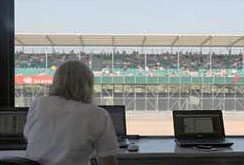 What is the role of a Timekeeper?
Officially, a timekeepers role is: "To record the passage of a competitor in terms of time, using an appropriately certified timing device..."
To achieve this we utilise an in-house developed software timing suite. Our hardware is designed to expand to meet the requirements of the event and may include finish line cameras, sector points and speed traps as well as pit lane timing. This is supported by manual backup systems and procedures to ensure the smooth running of timing at events. These components all work together to form our timing system, which is used to produce accurate results and other data information for officials and competitors.
The role of a timekeeper is not limited to simply running a timing system, it will also include set-up, testing and de-rigging systems as well as interacting with other officials and competitors to help aid the smooth running of an event.
Timekeepers can be found at any event from a local club sprint to major British championships or international series and everything in-between.
Every timekeeper is officially licensed by the relevant governing bodies: Motorsport UK for cars, and Auto-Cycle Union for motorbikes; proving just how important their role is.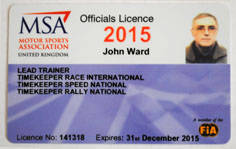 Who becomes a Timekeeper?
Anyone can become a timekeeper. The only requirement is that you are over the age of 16.
Our timekeepers come from all backgrounds and walks of life. Many have a long-standing interest in motorsport, whilst others enjoy working as part of a team in a fast-paced environment.
Both challenging and exciting, timekeeping is an integral role at the heart of motorsport, and quite often provides the best view in the house!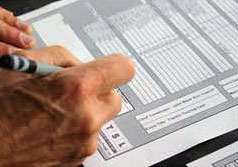 What to do next...
The next step is to Contact Us
We will help guide you through the process and work with you to make sure you attend the correct events to gain experience and get the most out of timekeeping.