About TSL - Event Timing
Why Choose TSL?
Having a flexible and reliable timing solutions provider such as TSL is essential to the precise running of any timed event.
All of our timing systems comprise industry leading equipment, accurate to at least 0.001 second, and cutting-edge technology to ensure the right result every time.
Whatever your event, we can cater for your requirements. From one-time events to major international series, our main aim is to provide the best tailored solution to all of our customers.
At TSL we have a team of officially licensed timekeepers dedicated to making your meeting a success. We have built our strong reputation by working in close relationship with event organisers, circuit operators and fellow suppliers. We believe in a collaborative approach, whereby we not only offer an outstanding timing service, but work as a partner alongside you from start to finish.
With a wealth of knowledge and experience at our disposal we are capable of rising to your challenge, working efficiently and effectively under pressure.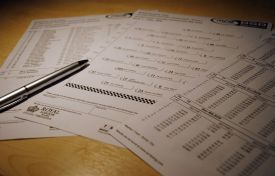 Delivering The Right Results
Printed and digital classification results are available immediately at the end of every session. Detailed analysis of sectors and speeds for each competitor on every lap can be collated into a comprehensive PDF booklet, accessible via our website.
Any championship specific needs can be met. With our powerful report generator, we are able to design unique publications that incorporate your brand image.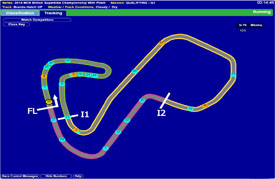 The Next Best Thing To Being There
Our sophisticated live timing system allows race officials, competitors and fans across the world to follow what's happening on track in real-time on their PC, tablet or smartphone.
The live timing updates instantaneously as participants cross the timing points keeping you on top of the action at all times.
For circuit racing we offer a tracking map that gives a true representation of where each vehicle is on track, allowing you to highlight and pinpoint anyone of particular interest.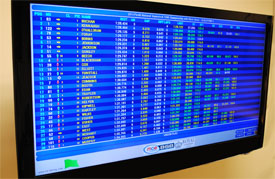 Seeing It From All Angles
Using our own bespoke display set-up we are able to output a variety of information distributed to numerous screens. Each of these screens can be customised to show classification information, sector times, speeds, weather and track conditions, race control messages and much more.
For events that are televised, our full featured data stream supplies outside broadcasters, TV graphics companies, media and other third-parties with everything they need to create engaging content.
Don't just take our word for it...
Click Here to see what other people have to say about our exceptional services.